Go Beyond eSign.
Manage Your Business Digitally.
Proposals, contracts, work orders, invoices and more – entire business relationships in one place.
Increase In
Customer Loyalty
Reduction of a
Total Number of Mistakes
of Customers Expect
Digital Interactions
Proposals, Agreements, Invoices.
Bring Customers
Even Closer
Speed in closing deals and servicing the customers is key to survival. Connect with your customers through the CARLAVIA Digital Documents Platform.
Offers
Agreements
Deliveries
Invoices
Warranties, repairs, and
everything else you can think of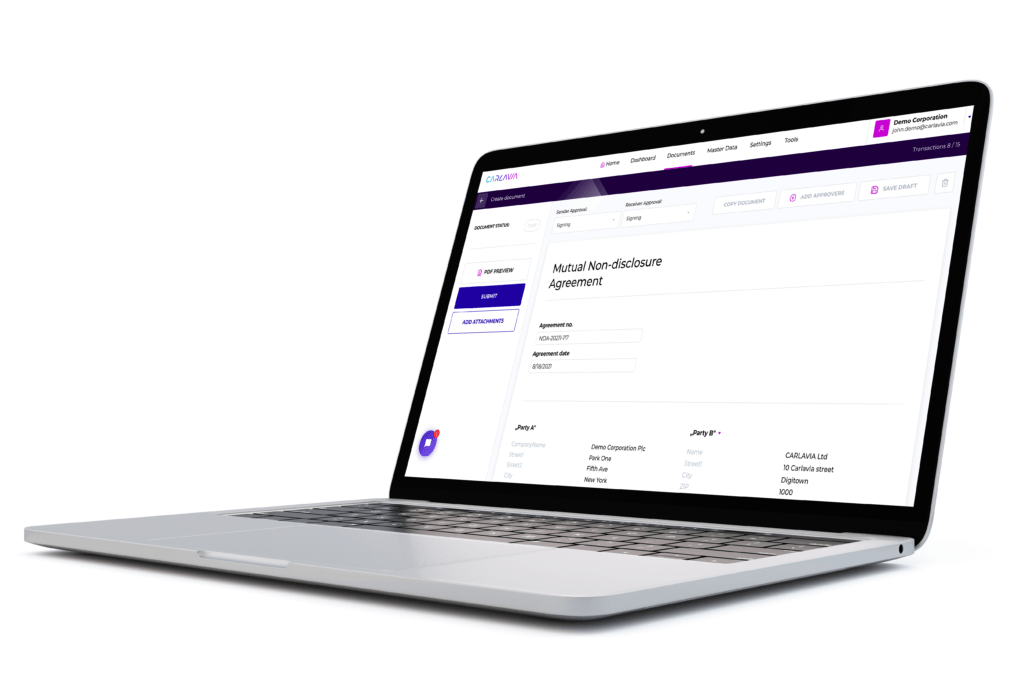 Ready to use templates.
Entirely free.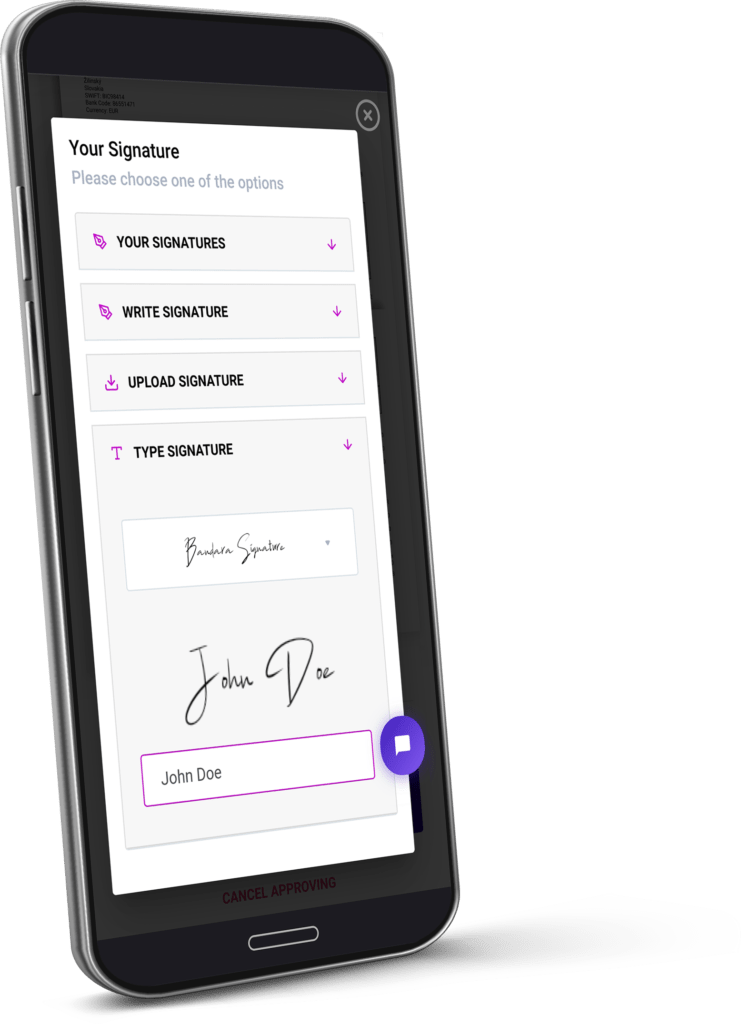 Let customers sign in minutes. Use CARLAVIA eSign free.
Supplier Contracts, Orders, Sign offs.
Digitally connect
suppliers
CARLAVIA provides you with a number of purchase orders or agreement templates ready to be sent. Also, you can use the template builder to modify the templates or build completely new ones.
In real-time, you always know when each transaction is confirmed and signed off.
Templates to manage suppliers digitally
Non-disclosure agreement (NDA)

Purchase orders

Supplier agreements

Invoices

Claims and warranties

and many, many more…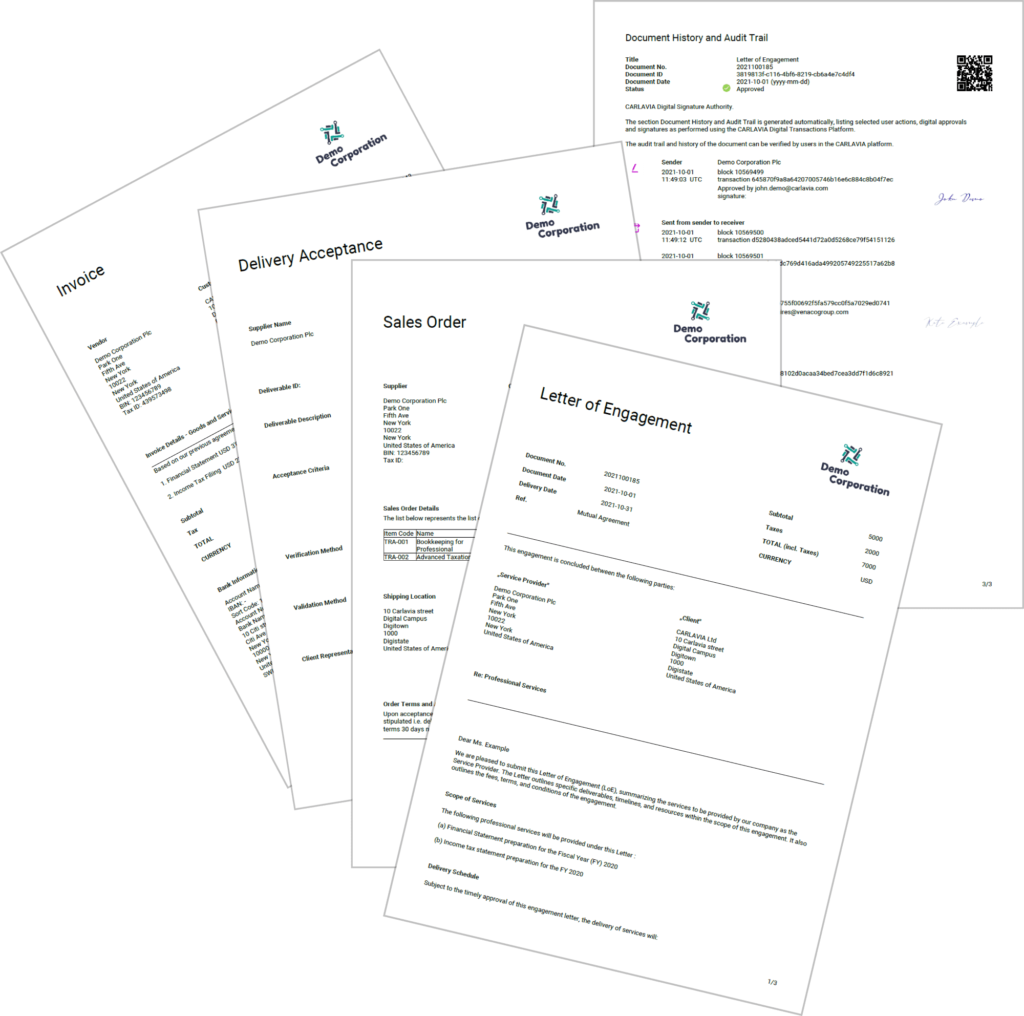 The paperwork shouldn't slow you down
in securing much-needed supplies.
Amendments, Expirations, Balances.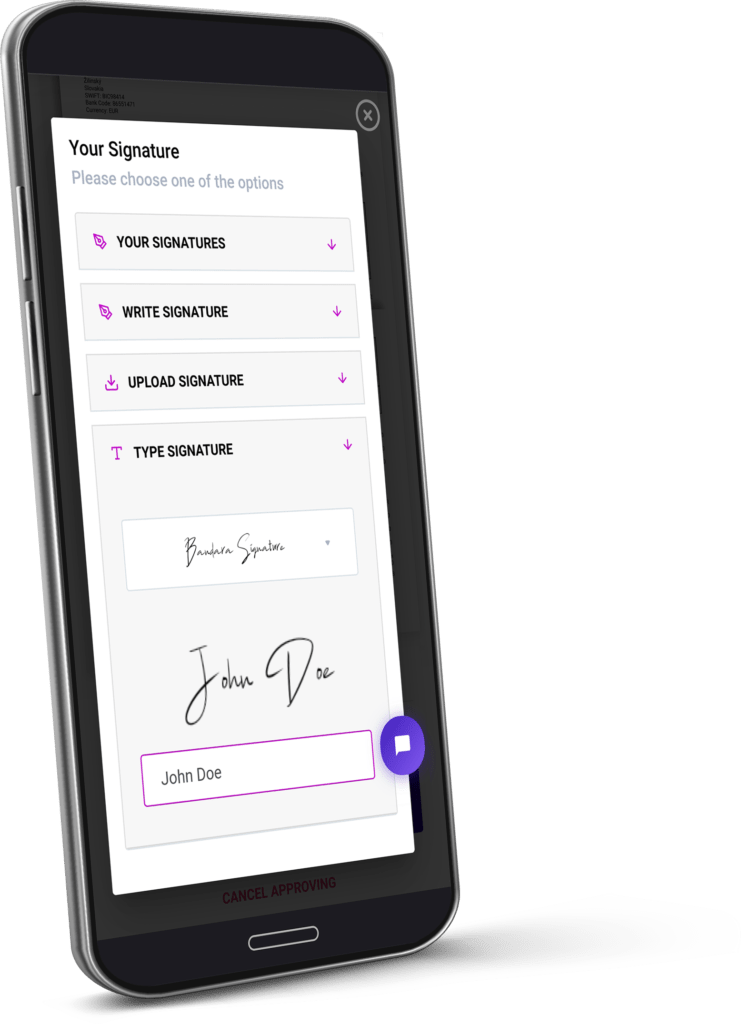 Electronically signed documents are legally binding and court-admissible in most countries around the world.
CARLAVIA allows access using desktops and mobile devices including smartphones, empowering you to do business anywhere and anytime. 
Send the documents for approval or signature to your clients or partners, even if they are not registered users. Just create an external business partner and enter a valid email. 
Of course, the best is if your business partners are registered. So do not hesitate and invite them to join. 
You are always fully in control. Save precious time to focus on your day-to-day business.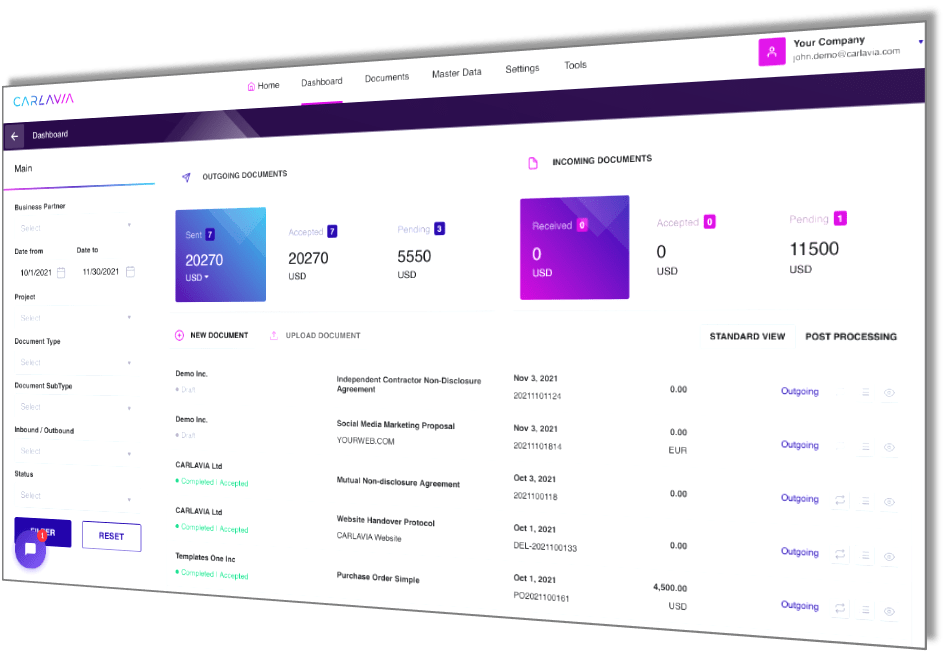 Beyond eSignature,
what else can I do?
Take your business digital now.

Anytime, anywhere, any device. 
Get Updates & New Ideas for Your Business