CARLAVIA Features overview
Powerful features to help you grow your business.
CARLAVIA platform with its innovative concept and comprehensive list of features enables you to streamline, reshape and even create brand new types of collaborations, previously unimaginable.
The platform has been designed with main focus on productivity and security.
The major building block is innovative B2B/B2C messaging using user accounts, business or personal, rather than e-mail based communication which is nowadays ineffective, unproductive, and subject to literally daily security attacks.
Users can start within minutes, straight out of the box, while features and templates facilitate rapid use. As your needs grow, you discover that the platform goes well beyond just an eSignature and boasts more advanced functionality packaged into one neat innovative concept.
Create and send digitally.
Let customers sign in minutes. 
True Business-to-Business transactions.
Let's start with the basics.
Multi-account, multi-user, multi-language. Fundamental to growing your business.
Best-in-Class Productivity
Select from hundreds of ready-to-go templates and let customers sign in minutes.
Master data
Business partners & Items
You are always fully in control. Save precious time to focus on your day-to-day business.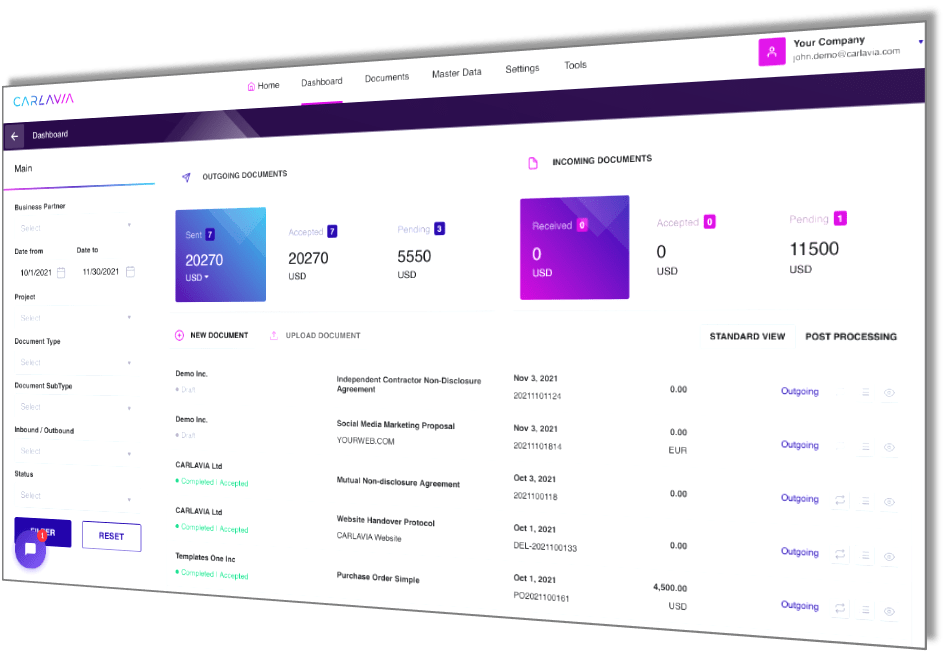 Beyond eSignature,
what else can I do?
No more missing invoices or receipts
Upload scans or documents received by email, use your mobile phone to capture receipts.
Upload external documents
Capture receipts & expenses
Manage status and updates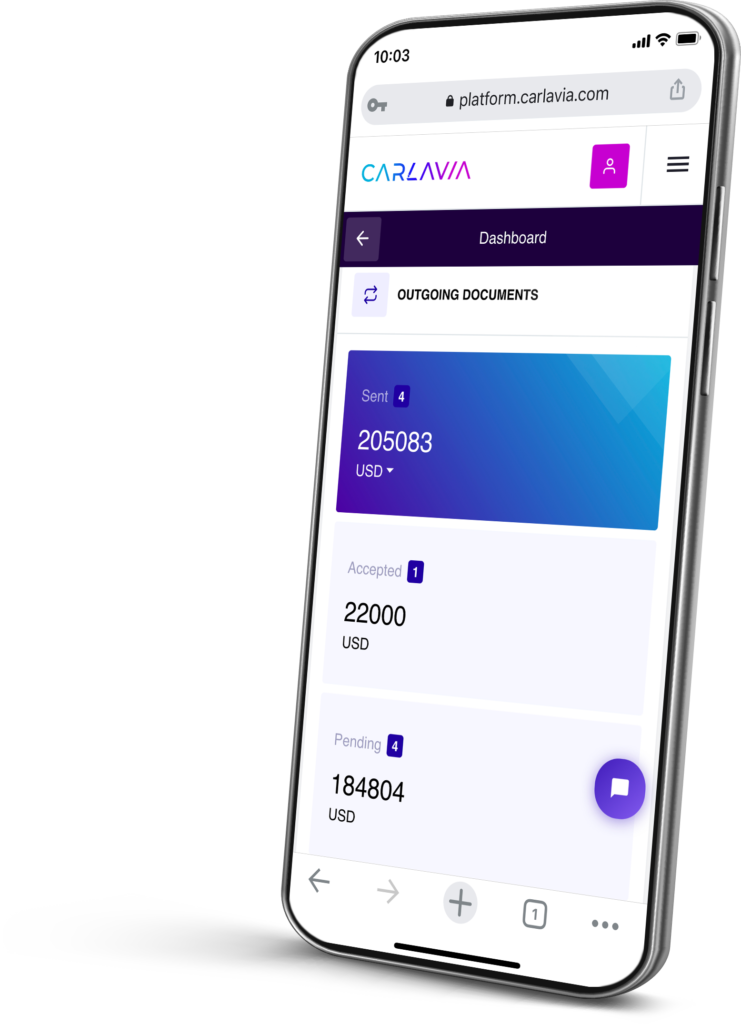 With all documents in one place, you can
manage expirations, extensions, payment balances.
Complete Overview in Real-time.
Manage validity, amendments, financials.
Track all contracts, invoices, and payments in a transparent and comprehensive way.
Validity status & expirations
Track payments and balances
And the cherry on top,
all is pre-processed for accounting and back-office.
Pre-register now for revolutionary ML productivity
Accounting Allocation & Machine Learning processing.
All financially relevant documents can be processes manually, automatically, or via machine learning.
new cool features coming 2022
Take your business digital now.
Anytime, anywhere, any device.
Get Updates & New Ideas for Your Business